Removes unwanted hair fast, efficiently and absolutely pain-free!
Just  spray and simply wipe away  and you've got  silky smooth skin  that  lasts for up to eight weeks.
You can even  spray away ugly short stubble!  Take the stress, mess, irritated skin and inconvenience out of shaving and waxing.
This will  save time and effort while  achieving flawless skin!
It also gets your skin nourished and moisturized  as you're getting rid of the hair, making your skin look better and feel better!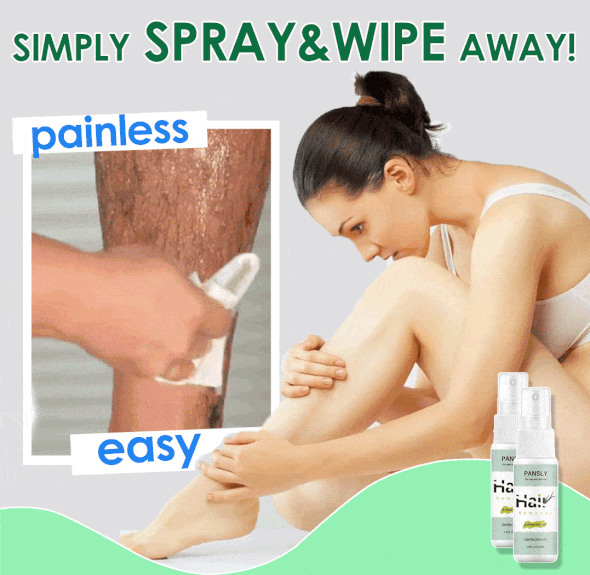 Spray away unwanted hair in just seconds!
100% Natural Herbal Extracts
It has a  mild formulation  that won't ever hurt the skin.
Safe and Painless Treatment even for sensitive areas!