MAKE GARDEN MAINTENANCE QUICK AND EASY
The Garden Drill Planter is a handy gardening tool for planting bulbs, bedding plants and seedlings. It does the tough work for you, digging holes with ease.
Designed to help you plant your grass plugs and small annuals much faster than using a shovel or garden trowel, this drill bit actually pulverizes the soil, giving your plants better soil-to-root contact.
Perfect bulb planting auger for tulips, iris, bulbs, bedding plants, and seedlings.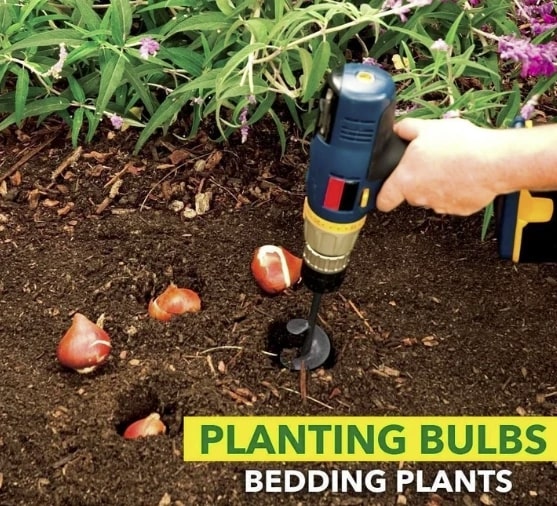 Exceptional quality and value, this tool is durable, useful and long lasting.
Save time and energy. Use in any electric or cordless drill that can accommodate a 3/8″ bit.
Also great for digging weeds up by the roots. Quickly digs holes up to 7 inches deep and 1.75 inches wide.
PRODUCT SPECIFICATIONS
Material: Rubber + Polyester + ABS Plastic
DRILL IS NOT INCLUDED.